Welcome to the New Jersey Poison Control Center
The NJ Poison Control Center, also known as the New Jersey Poison Information and Education System (NJPIES), is the state's primary defense against injury and deaths from poisoning.Our experts are standing by 24 hours a day, 7 days a week to help in the diagnosis, treatment, and prevention of poisoning for the general public and healthcare professionals across the state.
Staffed by trained healthcare professionals, we are dedicated to assisting the residents of New Jersey in all concerns related to drugs, chemicals, food, and other poison exposures. We assist callers of all ages, in all languages. All calls are free and confidential.
According to the U.S.Centers for Disease Control, poisoning is now the #1 cause of unintentional death for children and young adults. No question is too small when you are concerned about your health and the health of your loved ones. Many cases can be resolved over the phone, usually avoiding an unnecessary trip to the emergency room. Call us now to get the help you need.
"NJ Poison Control, may I help you?"
Every few seconds, someone calls the Poison Help line at 1-800-222-1222
Poisons
Medications
Recreational Drugs
Environmental
Household

Plants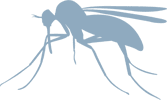 Bites/Stings
Follow Us
Twitter feed is not available at the moment.